Breakfast
Items on menu subject to change
Ask about our Box Lunch & Orders to Go
Breakfast
Monday-Friday 11 am Saturday - Sunday 12 pm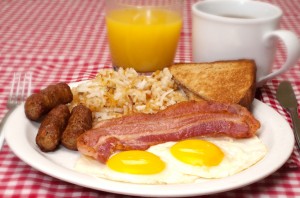 Served with Toast or English muffin; choice of Hash Browns, Country Potatoes or Grits
Add onions, peppers, cheese, or gravy to your potatoes
Turkey Bacon or Egg Whites available
| | |
| --- | --- |
| Eggs | |
| Bacon and 2 eggs | |
| Patty(spicy or mild) or link sausage and 2 eggs | |
| Ham steak and 2 eggs | |
| Spam (in season: ask your server!) and 2 eggs | |
| 6 oz. Sirloin steak and 2 eggs | |
| Chicken fried steak and 2 eggs | |
| Hamburger steak and 2 eggs | |
Omelettes
Served with toast or English muffin; choice of hash browns, country potatoes or grits
| | |
| --- | --- |
| Ham or Bacon or Sausage and Cheddar Cheese | |
| Denver: Ham, onion, peppers, cheddar cheese | |
| Veggie: Onion, peppers, mushrooms, tomatoes, cheddar cheese | |
| Chili Cheese: Speaks for itself | |
| Marietta's Favorite: Sausage. onions, peppers, mushrooms, tomatoes, cheddar cheese and salsa | |
| All Meat: Bacon, ham, sausage, and cheese;;served with hash browns, country potatoes, or grits and toast or English muffins | |
| Each additional item extra | |
Country Benedict
| | |
| --- | --- |
| Original: 2 eggs with patty sausage served on a biscuit smothered in country gravy and served with hash browns, country potatoes or grits. | |
| Cowboy: 2 eggs with ham served on a biscuit smothered in country gravy and served with hash browns, country potatoes or grits. | |
| Cowgirl: 2 eggs with fried chicken served on a biscuit smothered in country gravy and served with hash browns, country potatoes or grits. |   |
| Wrangler: 2 eggs with bacon served on a biscuit smothered in country gravy and served with hash browns, country potatoes or grits. | |
| Ultimate: 2 eggs with chicken fried steak served on a biscuit smothered in country gravy and served with hash browns, country potatoes or grits. | |
| | |
Other Favorites
| | |
| --- | --- |
| Corned Beef Hash, 2 eggs and toast | |
| Breakfast Sandwich: Ham, bacon, or sausage, 1 egg, and cheese on toast | |
| Breakfast Wrap: Ham, bacon, or sausage, 2 eggs, hash browns, and cheese in a flour tortilla, served with salsa | |
Breakfast Specials
Featuring Pumpkin Pancakes and Red Velvet Pancakes
| | |
| --- | --- |
| Country Benedict: 2 eggs, patty sausage served on a biscuit smothered in country gravy and served with hash browns, country potatoes, or grits | |
| Doodle's Revenge: 2 eggs, hash browns, refried beans, cheddar cheese, served in a flour tortilla with red and green salsa | |
| Doodle Dandy: 2 eggs, refried beans, green salsa, jack cheese, on a corn tortilla served with a warm flour tortilla | |
| add: sausage, bacon or ham | |
| Meat Lover: 2 eggs, ham, patty and link sausage, hash browns, country potatoes, or grits and toast | |
This 'n That
| | |
| --- | --- |
| Pancake (Multi-grain or Buttermilk) | |
| Short Stack | |
| Full Stack | |
| American Toast: 1 Slice | |
| 2 Slices | |
| 3 Slices | |
| Biscuits & Gravy: 1 Biscuit | |
| Add hash browns, country potatoes, or grits | |
| 2 Biscuits | |
| Add hash browns, country potatoes, or grits | |
| Old Fashioned Oatmeal - brown sugar | |
| Add raisins | |
| Add fruit | |
| Add raisins | |
| Add fruit | |
| Patriot Parfait: Strawberries and blueberries layered with yogurt & granola | |
| Baked Goodies: Blueberry, apple cinnamon, chocolate chocolate chunk muffin | |
| Cinnammon Roll | |
Lunch
Items on menu subject to change
Ask about our Box Lunch & Orders to Go
Appetizers
| | | | |
| --- | --- | --- | --- |
| Deep Fried Zucchini | | | |
| Deep Fried Mozzarella | | Hot Wings | |
| Onion Rings | | Chili Cheese Fries | |
| Cheese Fries | | Mushrooms | |
| | | | |
| | | | |
| | | | |
| --- | --- | --- | --- |
| Burgers | | Specialties | |
| Hamburger | | BLT* | |
| Cheeseburger | | Club* | |
| Bacon Cheddar | | Patty Melt | |
| Mushroom Swiss | | Rueben* | |
| Hawaiian Burger | | Hot Pastrami* | |
| Chili Burger | | American Dip* | |
| Yankee Burger | | Philly Cheesesteak* | |
| Sub.Veggie Patty | | Fish | |
| | | Grilled Cheese | |
| Chicken | | Grilled Ham & Cheese* | |
| Fried | | Turkey Rueben | |
| Mushroom Swiss* | | Chicken Caesar Wrap | |
| Hawaiian* | | Chili Dog (1/2 Pound) | |
| | | Ham & Cheese* | |
| | | Hot Dog (1/2 Pound) | |
| | | | |
| | |   | |
| BBQ | | | |
| Pulled Pork* | | | |
| *Available as a Wrap | | | |
| | | | |
| | | | |
| | | | |
---
Soups & Salads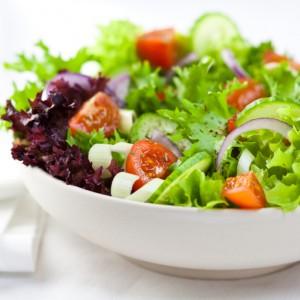 | | | | |
| --- | --- | --- | --- |
| Dinner Salad | | Soup Cup | |
| Taco | | Soup Bowl | |
| Chef | | Chili Cup | |
| Grilled Chicken | | Chili Bowl | |
| Salad & 1/2 Cold Sand* | | Soup & 1/2 Cold Sand* | |
| Caesar | | Soup & Salad | |
| Chicken Caesar | | Chili Cup & Salad | |
| | | | |
| | | | |
| | | | |
---
| | | | |
| --- | --- | --- | --- |
| Sides | | Beverages | |
| Egg | | Coffee | |
| Bacon | | Tea (iced or hot) | |
| Ham or Sausage | | Soda (Pepsi products) | |
| Potatoes or Grits | | Fruit Juice | |
| Gravy/Salsa | | Milk | |
| Sandwich Sides | | Milkshake | |
| Toast | | Hot Choc./Choc. Milk | |
---
Sandwiches
Items on menu subject to change
Burgers

Specialties

Hamburger
BLT*
Cheeseburger
Club*
Bacon Cheddar
Patty Melt
Mushroom Swiss
Rueben*
Hawaiian Burger
Hot Pastrami*
Chili Burger
American Dip*
Yankee Burger
Philly Cheesesteak*
Sub.Veggie Patty
Fish
Grilled Cheese

Chicken

Grilled Ham & Cheese*
Fried*
Chicken Caesar Wrap
Grilled*
Chili Dog (1/2 Pound)
Mushroom Swiss*
Ham & Cheese*
Hawaiian*
Hot Dog (1/2 Pound)

BBQ

Pulled Pork*
*Available as a Wrap
Dessert
Items on menu subject to change
Desserts
| | |
| --- | --- |
| Hot Fudge Sundae | Carrot Cake |
| Brownie Sundae | Red Velvet Cake |
| Root Beer Float | German Chocolate Cake |
| Assorted Pies | Ala Mode |
| | |
| | |
| | |
The Red Velvet and Carrot Cake are home made and they're so special we keep the recipe under lock and key!
Coffee Bar
Items on menu subject to change

On the GO and
need some Coffee and a Healthy Breakfast or Lunch FAST
? Drive Thru or come on in to Rivers Coffee Company - conveniently located next door to Yankee Doodles Cafe. When a hot meal needs to be quick and on the go - we're a great choice! Great prices - great selection!
Bagels Plain, Cinnamon Raisin, Blueberry, Whole Wheat, Everything, Onion, Sesame, Asiago, Poppyseed   Cream Cheese Plain, Veggie, Blueberry, Fresh Herb, Jalapeno, Strawberry, Honey Walnut Smoked Salmon Cream Cheese Lox Filet & Cream Cheese Onions, tomatoes, cucumbers, & capers   Muffins Blueberry, Apple Cinnamon, Double Chocolate Chunk   Croissant    Cinnamon Roll   Apple Tart   Scone   Breakfast Sandwich Ham , Bacon, or Sausage with Egg and Cheese   Breakfast Burrito Ham, Bacon, Sausage, or Veggie with cheese, eggs, & Hash Browns   Additional Goodies Baked Fresh Daily 307-654-7508
Brewed Coffee
Our Mug (14oz w/ refill)
Your Mug (upto 20oz)
To Go 12oz
To Go 16oz
To Go 20oz
Espresso & Teas
Power Shot
Double Power Shot
Cappuccino
Cafe Latte
Vanilla latte
Cafe Mocha
White Mocha
Macchiatto
Caramel Macchiatto
Cafe Americano
Breve
Hot Chocolate
Chai Latte
Cafe Au Lait
Steamer
Tazo Teas
Extras
Extra Shot
Flavor Shot
Soy/Breve
Our freshly brewed dark roasted 100% organic CAFE ROJAS, our medium roasted 100% organic RIP CITY, or our 100% organic TUSCAN decaffeinated. Flavors: Vanilla, Mocha, Caramel, White Chocolate, Almond, Hazelnut, Toffee, Cinnamon, Pumpkin Spice, Toasted Marshmallow, Coconut Sugar Free Flavors: Vanilla, Caramel, Almond, Hazelnut Our espresso and dark roasts are from Snake River Roasting Co ; Deadman's Bar espresso beans and decaf beans; Big Kahuna Dark roast.